I combine expertise as a licensed therapist and holistic practitioner to create a comprehensive experience of healing and growth. Intuitively, I guide you out of patterns that are preventing you from greater health and happiness. With your commitment, you'll experience results immediately. All work is remote.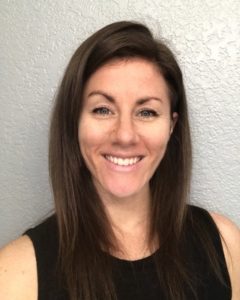 Intuitive Coach, Licensed Therapist, Teacher
My experience and heart most commonly attract those who struggle with anxiety and stress, chronic illness, toxic relationships, sexuality, confidence, impulsivity, self esteem, boundaries, and anyone who's ever been called 'too sensitive'. 
Communities that feel most comfortable with me are the LGBTQ+, minorities of all kinds, and those who are TRULY open minded.
I am a lover of nature, fitness and health, diversity, sarcasm and complete transparency. 
Licensed Clinical Social Worker
Master of Social Work, Loyola University Chicago, 2011
I maintain a professional license in Illinois. Look me up here!
Bachelor of Arts, Illinois State University, 2007
40 Hour Domestic Violence and Sexual Assault Trained, 2013
Licensed Child Welfare Specialist, IL, 2007
Public presentations on immigration, Chicago, Minnesota, Mexico
Published article on Mexican migration October, 2010
Certified Advanced Yoga Teacher
Certified Energy Practitioner, Current
500 Hour Advanced Certified Yoga Teacher – Asheville Yoga Center, 2013
200 Hour Ashtanga Yoga Certification – Nicaragua, 2013
Yoga Nidra Certification, 2020
Teaching Yoga in Studios, Chiropractic, Business, School, and  behavioral health settings, 2013 to present
Executive Assistant, SimplifiedFitness.io, 2014-2015